Black Senior Dating Review
-
UPDATED Sep. 2023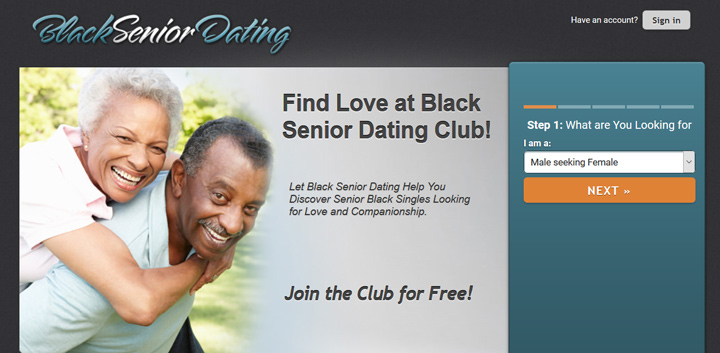 Modern dating websites tend to glorify youth and attractiveness, which easily discourages mature singles from attempting to enrich their love lives by connecting with people online. Dating gets a bit harder as we age, but our lives are what we make them and even though it might appear otherwise, there are still millions of senior singles out there looking anything from friendship and companionship to romance and marriage.
Black Senior Dating is definitely a bright star in the Internet sky designed to connect mature black singles from all over the world. If you refuse to be defined by your age, keep reading this honest Black Senior Dating review to learn all about this unique and welcoming community.
First Impression
Black Senior Dating is a very elegant website with an abundance of useful features and beginner-friendly menus and options. Everything is pretty straightforward, so you should have no problems finding your way around and mastering all the functionalities at your disposal.
A convenient registration form can be found at the very top of the homepage, which allows you to create your account right off the bat. The registration process takes just a couple of seconds and does not require any sensitive information.
If you would like to do some research before signing up, a comprehensive FAQ section can be accessed directly through the main screen. If something remains unclear after reading all the answers, you can always contact the customer support staff.
Additionally, you can access the company's privacy policy and ToS before registering, so you can familiarize yourself with some of the important rules and measurements implemented to protect your privacy and online security.
Design And Functionality
As mentioned in this Black Senior Dating review, the site features a dose of elegance and sophistication with its black background mixed with white and teal elements. The overall design caters to the site's target group perfectly while keeping things rather simple and beginner-friendly.
Senior usually do not have ample experience with computers and modern technologies, so the idea of online dating might seem intimidating at first. Black Senior Dating does everything to nullify this issue by implementing simple menus and facilitating the registration process as much as possible.
Speaking of registration, the aforementioned form requires your gender, age, country/city, email, and screen name. After providing this information, you will be able to access your personal dashboard and start browsing for potential dating opportunities.
The site operates smoothly, without any bugs and glitches, and all of the available options and features are easy to understand and use. In other words, the owners of Black Senior Dating have taken the guesswork out of online dating for mature black singles once and for all.
Create Your FREE Profile On Black Senior Dating Today
Features
Black Senior Dating is a completely free platform that allows its users to purchase a premium subscription if they want to obtain some extra perks for their profiles.
After registration, you are officially regarded as a member with a free account. As such, you can browse other members, modify your account, upload photos, and send flirts. Flirts are excellent ice breakers if you cannot quite find the right words but would still like to express interest in a particular member.
The browse function allows you to search for potential matches based on recent activity, physical distance, and date of registration. The basic search, on the other hand, includes gender, age, and the possibility of excluding profiles without any photos or videos.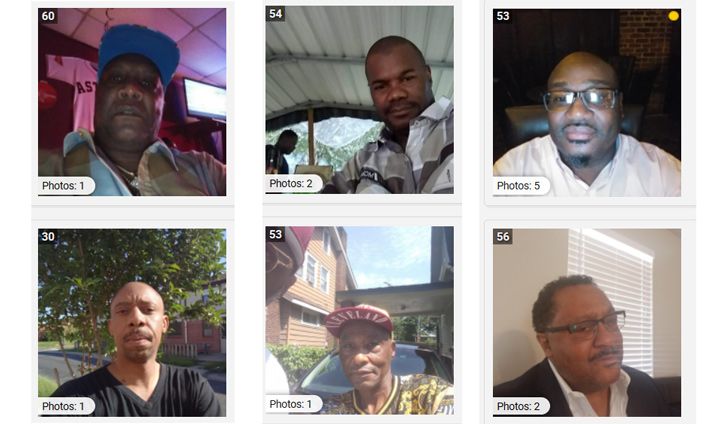 Once you have your broad list of potential dating candidates, you can refine the results with a wide variety of different search factors, including national heritage, ethnicity, height, build, hair and eye color, hair length, facial hair, attractiveness, potential health conditions, best features, housing situation, willingness to relocate, children, living arrangements, employment status, religion, political views, zodiac, and more. VIP members can also use screen names and interests to filter their search results.
Apart from this, premium membership grants you access to all public photos and videos, social media handles of all users, and unlimited messages and flirts. Non-paying profiles can receive direct messages, but they cannot respond. In addition to being able to respond to messages, VIP members can see who viewed and liked their profile.
Premium accounts are often featured on the homepage with an icon badge added to their profile page. They appear at the very top of the search results with an eye-catching highlight. Free users can also be featured occasionally during special promotions and giveaways.
Finally, if you like to take things a bit more slowly, you can join the common chat room and start meeting new and exciting black senior singles in a more relaxed ambiance.
Members
Black Senior Dating is a very popular site with thousands of members from all countries in the world. On this platform, you will never feel like you are the only representative of your state or even zip code.
Even though the platform was initially designed for black seniors, there are a lot of younger members looking for older partners for pretty much any type of relationship.
Lastly, the owners of the site pay great attention to the legitimacy of every single account, so you do not have to fear wasting time talking to bots and insincere fake accounts.
Closing Word
We hope our honest Black Senior Dating review managed to familiarize you with this unique platform designed to give mature black singles another shot at dating and all the happiness and excitement that comes with it.
The site is very simple and intuitive, which makes for an excellent dating ground for people without any experience with modern technologies and the Internet in general.
Bottom line, this is an extraordinary dating platform for all black seniors who want to relive their youth over and over again and maybe even find true love when they least expect it.