Over 50 Dating Review
-
UPDATED May. 2023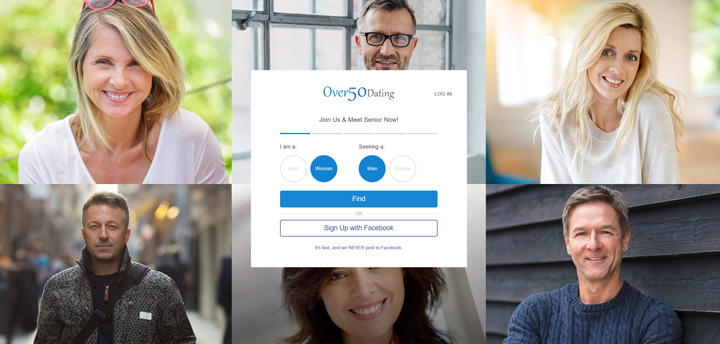 Seniors today have proved that age is nothing more than a number we tend to take way too seriously. When you see grandmas doing yoga and grandpas bodybuilding in their 90s, you start feeling pretty good about your 50s and might even want to revisit your life love a bit.
The lack of any senior singles in your immediate area might discourage you from putting yourself out there since your search for potential dating candidates might take you far away from your comfort zone.
Over 50 Dating solved this problem by erasing physical borders and allowing singles over 50 from all over the world to connect, talk, set up dates, and even find true love. If this sounds like something you might be willing to try, keep reading this Over 50 Dating review to learn more about this welcoming online community.
First Impression
The homepage of Over 50 Dating is adorned with a number of beautiful people who show just how good you can look in your 50s. A convenient registration widget is placed at the very top of the page, so you should not have any difficulties creating your personal account and utilizing all the functionalities the site has to offer. The whole registration procedure takes less than a minute.
Alternatively, you can also use your Facebook account to log in. The owners of Over 50 Dating will never post anything to your profile on their behalf or advertise their services on your wall.
The homepage also features brief overviews of the most important functionalities of the site as well as a link that allows you to contact customer support. You can reach the support staff even before signing up, so you can get all the answers you need beforehand, which saves both time and effort.
Design And Functionality
Over 50 Dating features a very relaxing and elegant design with a lovely combination of sky blue and white. Apart from providing users with a relaxing sensation, the theme of the site gives it a dose of sophistication, as to honor its target group.
The aforementioned registration form will prompt you to provide your gender, city/state, age, username, email address, and password. After entering this data, your personal profile will be generated and you will gain access to your own dashboard. Look at this page as your private headquarters on Over 50 Dating.
All of the available options are neatly packed on the left side of the user interface and they are all pretty intuitive and self-describing. Your personal chats and sent messages can be viewed on the right side of the screen, so everything you will ever need to find your soulmate will be right there on your page.
Over 50 Dating was built for convenience and ease of use, so you do not have to worry about any complicated menus or perplexing options. Everything is highly intuitive and straightforward, which makes this site an ideal tool for online dating beginners.
When it comes to functionality, Over 50 Dating provides for a pretty seamless experience without any bugs or technical difficulties.
Find Over 50 Dating Near You! Click Here to Start Searching!
Features
Over 50 Dating is a free platform with some premium functionalities implemented to give a little boost to VIP members and make them stand out from the crowd.
Free members can create an account, perform searches, use the quick match feature, create their lists of favorites, see their viewing history, and send up to 2 flirts per day. However, they cannot send direct messages to other users.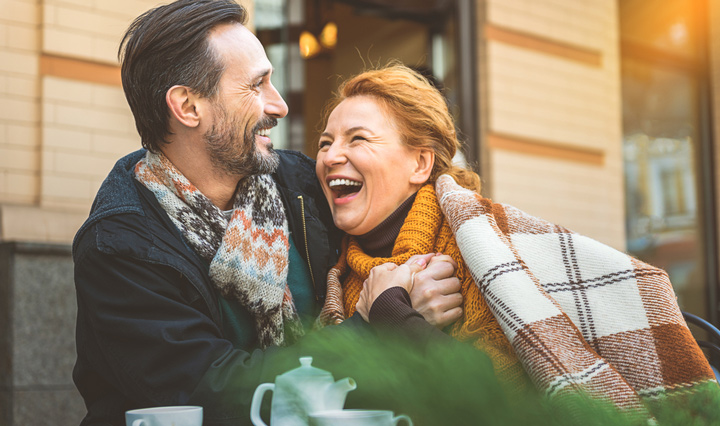 VIP members, on the other hand, can send unlimited messages and up to 5 flirts per day, unlock all public photos, and see who viewed/liked/favorited their profile. They also have unlimited undos at their disposal, so they never have to worry about sending the wrong signals just because their finger slipped. Lastly, they can control who views their profile, which is a pretty handy feature that enables users to hide from any unwanted attention.
When it comes to the search feature, you can perform basic screenings using gender, age, distance, and photos. Later on, you can refine your results with a large number of advanced criteria, including best feature, body type, height, eye/hair color, ethnicity, marital situation, pets, and willingness to relocate. You can check for online members at any given time and set your match preferences in the settings tab.
Members
Over 50 Dating currently has thousands of members coming from pretty much every country in the world. In other words, you do not have to worry about finding potential dating opportunities near you since there are bound to be at least a couple of single seniors from your city, if not area. The members base looks evenly divided between single males and females.
The creators of Over 50 Dating are doing their very best to weed out fake accounts, malicious members, and spambots, so pretty much every conversation you start will be with a real person.
Closing Word
Our Over 50 Dating review painted a pretty good picture of this unique dating platform dedicated to singles in the most rewarding part of their lives. The site is incredibly easy to use, so there will be no technical barriers preventing online dating beginners from utilizing it to its full potential.
The implemented features are simple to understand and function without a hitch. The platform currently gathers thousands of members scattered all over the world, so you should not worry about being the only representative of your city or state. Alternatively, many of the users are willing to relocate if they find a suitable candidate for a more meaningful relationship.
Bottom line, Over 50 Dating is a truly impressive service you can use to easily connect with others and start the most rewarding and exciting chapter of your life.