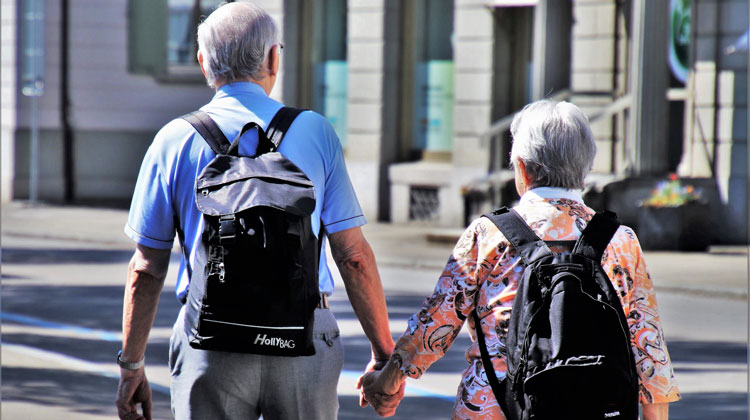 We really shouldn't be talking about this because honestly, it feels a bit offensive to talk about why senior dating is cool. However, some people don't think that and this is why we need to change their minds. To convince them that senior dating is just as enriching and beautiful an experience as dating when you're young. So, without further ado, here are 6 awesome advantages of senior dating:
1. You know what you want
Not only do you know yourself much better but you're also able to understand other people more clearly. This also means that you know exactly what you want. You feel it in your heart and it's easy to recognize that feeling. And the best thing about it is that the intensity of your feelings remains the same.
2. There's no time wasting
This sort of ties in with our first item as you skip all the unnecessary stuff and go straight to the core of the issue. If you want a fling, you want a fling and you say it. You don't spend days, weeks, and months wasting not only your precious time but also your partners. If you're looking for a more serious relationship it's the same thing.
3. If there's no love there's friendship
Younger people tend to move on when they don't get their whims and desires fulfilled but that's not the case with older people. Perhaps you don't want a romantic relationship but you would like a friend or vice versa. And in a world that has become so divided and lonely, this means a lot.
4. Seniors are not afraid to get freaky
Don't think just because they're older seniors are not willing to experiment in the bedroom. These are common misconceptions when it comes to senior dating and a lot of people think that, well scratch that, people don't want to think about that. And we won't go into details but just know that everything the young people are doing, the old are doing as well.
5. It's much easier to feel loved when you're older
Sometimes all it takes is a look or a touch, something that younger people don't understand. Just imagine the proof of love that younger people seek, especially in their teens. And things don't change much when they get older. It's only when you reach a certain age that you start to appreciate all those small gestures of love and care.
6. You can bond over a lot of different things
Since you've been through so much, you have a lot of things to talk about. Even if you lived as a hermit, disconnected from all of humanity for fifty years, you would still have a treasure trove of experience to share and bond over. It's an inevitable fact of life, as time passes, your experience increases. And this can help you start a conversation or find a common interest.