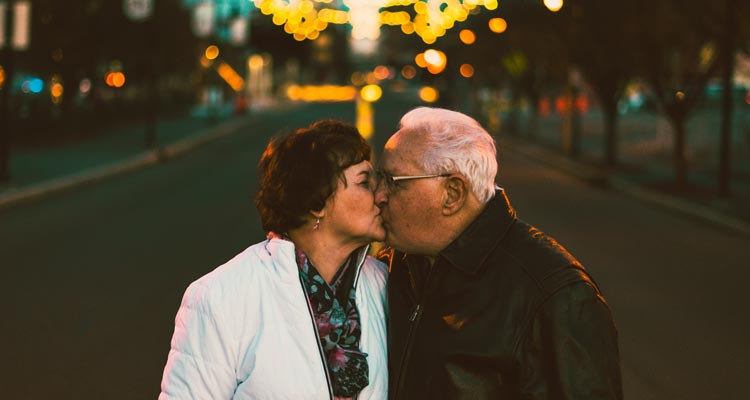 We've all heard those comments and we've all seen those looks. You know what we're talking about, the stigma that comes with old age. In fact, experts in psychology refer to this appearance as ageism. It consists of three main factors: stereotypes, prejudice, and discrimination. However, we will talk about that some other time. What we do want to talk about is dating after you've turned sixty and why it works so well. There are two main factors driving it: experience and technology.
If you're sixty years old and older, you've been through some stuff. You've been in love, you might have been married and you know how the world works. More importantly, you know how people work and this includes yourself. You know what you want and you're not afraid to say it. You value time and experiences that younger people simply cannot enjoy in the same way. You're more emotionally stable and despite any physical issues you're still willing and able to through yourself out there.
Finally, you know how to use computers, after all, here you are, reading this article. On the Internet, there are many different types of dating sites and some of the are specifically designed for seniors. They are the places where you know ageism won't be an issue and where you will certainly find like-minded people to talk to. And if something more happens, great, if it doesn't, at least you've made a new friend and had a good time.
As we live our lives, we become more and more authentic. Just remember how unmolded you were in your twenties, how impressionable and bendable. With age, you start embracing yourself for who you are and this makes you pickier when it comes to dating. You know what you want and that other person knows what he/she wants. This means there won't be any messing around, both of you will be straightforward and open. And know pretty much right away if it's going to work or not.
So, when you join a senior dating site, when you're looking at profiles, you'll be much more accurate in your assessments. And the same goes for that other person. It might take some time before you stumble upon the perfect one or they stumble upon you but when that happens you will know that it's true and right. And exactly this is what makes dating after 60 work so well. While it does take a bit more time to find a match, once you do, it will be a phenomenally good match.
Just imagine how much time young people spend going on dates and concerts only to find out that the other person is not really for them. And you're in the comfort of your home, slowly but surely working towards THE MATCH. Finally, if you need some help picking the perfect site, we recommend you check out our list of the Best Senior Dating Sites.