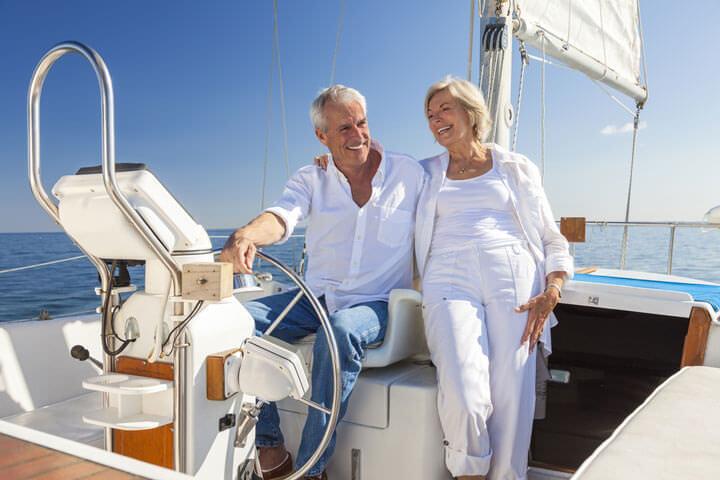 We live in a truly amazing time when technology made it possible for the elderly to seek companionship and friendship online. Retired, divorced, and widowed senior singles know very well that their golden years are just beginning and that they should not spend them alone. Like we said, the Internet and senior dating websites have made senior dating much easier. That being said, single seniors getting ready to date again still face some of the most common dating challenges. For example, you might be wondering where you should take your potential partner out on a date. What fun and interesting, but age-appropriate activities would be good for your date? Here are some ideas and some proven senior dating formulas.
Dancing
Young, inexperienced people often mistakenly associate seniors with illness, disability, and a slower, calmer lifestyle but we know very well that there are some seniors who are in better shape than most youngsters these days. Active seniors enjoy a number of outdoor activities like hiking, skiing, swimming, but most of all, they enjoy dancing. Dancing is a great way to spend a date – you can have a drink before you go dancing and maybe some nice dinner afterward – and you got yourself a perfect date. Just remember to wear your comfortable shoes.
Picnic
A picnic date is a classic and it works like a charm for any age. It's particularly convenient for senior dating since it combines relaxation and fresh air. If you don't feel like walking a lot or hiking but you'd still like your date to be outdoors, then a picnic is the ideal solution. Pick a day when the weather is particularly nice, mild, and pleasant, spread a blanket, bring some sandwiches, cupcakes and fruit, some wine and juice, and you're good to go.
Wine Tasting
Wine tasting is a great date idea for seniors because you get to know each other better while learning a thing or two about wine and tasting some delicious Merlots or Rieslings. If you are already a connoisseur, you can impress your date with your skill and knowledge, but this date works great even for complete beginners who can't tell a $10 bottle of wine from a $200 one.
Charity Auction
This may seem like a strange date idea since charity auctions don't exactly spell romance. But if you think about it, you'll agree it's actually a pretty fun, cool way to spend a date. Bidding is always fun and if it's for a good cause, then it's just perfect. You get to buy a nice item for your home and you also get to mingle with others at the auction, which will help loosen the pressure in case it's your first date.
Gallery
Visiting an art gallery or a museum is a great way to stretch your legs and get some exercise, look at some beautiful art, and get to know your date a little better. Galleries and art shows are also excellent conversation-starters. You can start with what each of you likes and talk about your tastes and then the conversation will naturally and spontaneously move to all sorts of different directions.
Flea Market
Another interesting and original senior dating idea is a trip to the local flea market, especially if your date needs some items for her or his home or simply likes vintage furniture and clothes. Flea markets are incredibly fun – you can find all sorts of weird, interesting, beautiful, and even valuable things. You can haggle and bid for items or you can simply look around as you're sipping cold lemonade or eating an ice cream. This is also a great way to get to know your date some more.
Golf, Tennis, Rowing…
As we already mentioned earlier, many seniors are actually in good shape and enjoy physical activity. Some of the fun things you can do together with your date include golf, tennis, rowing, renting a kayak, hiking, and even ice skating. These fun activities help you stay in shape and also bring you and your date closer together through playful competitiveness and shared experience.