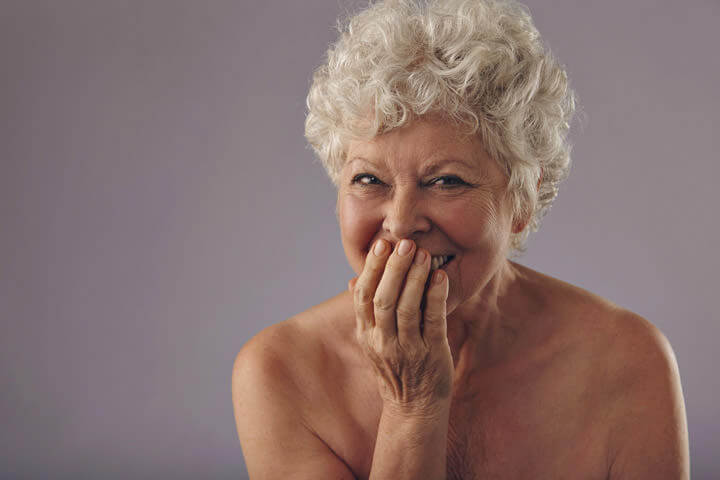 Sex is an important part of a relationship; it connects people on both an emotional and physical level. It gives us the desired sense of belonging somewhere, keeps us healthy and feels good.
Studies have shown that couples with great sex lives are generally happier in their relationship. Maintaining a great sex life isn't just for the young. Older adults enjoy sex just as much, if not more than their younger counterparts. Being older doesn't mean being sexually inactive. Au contraire, when you are old enough to know yourself, you are old enough to get what you want. Sex after 50 is the best.
Here are 5 reasons:
Experience
With age comes experience, and that experience transfers over to the bedroom as well. You will have a better idea of what works for you in the bedroom and what doesn't, as you've had the time to get to know yourself. In turn, your partner will be more experienced as well. There will be less worry about what to do, and more enjoying the sexual encounter.
More Time
After 50, you will have more free time to pursue your interests and enjoy life. Your children will be all grown up, your career already established, and not have as many obligations in your life to take up your time and stress you out. Having more free time means more fulfilling sex, rather than being too tired for it, or having one person rushing to finish. So, more time, more sex.
No Longer About Reproduction
Sex after menopause is great because there is no longer the worry of getting pregnant. The anxiety of women rushing to find a mate to have children with is over, and sex is reserved for pleasure and intimate moments in a relationship. Another bonus is you won't have to worry about tampons, diaphragms, pills, or condoms (if you know your partner) anymore. It is the time of complete fulfillment in every way.
Disposable Income
As people get older, their spending tends to decrease while earning larger paychecks, and thus they have more money saved up. Having disposable income allows individuals to be more spontaneous with their sex life. You can spend on a dinner date and a night at a hotel with your partner, or plan a romantic getaway to some far off resort.
You are in Charge of Your Life
What makes sex after 50 the best sex is that you are in charge of your life. There is no one to tell you what to do and who to go out with; your decisions are based off of what will make you happy. You know what you like, and can focus on things that matter to you.
Marriage is no longer a primary goal, and you can focus on just having fun with your partner, and that includes more sex. There are no obligations that come in your 20s or 30s, such as raising children and paying off student loans and mortgages. Get over being older, because you have more freedom to have sex, as well as having the confidence to explore new methods of pleasure in the bedroom. Sex after 50 is a great experience to look forward to.